At first glance, Buying Fewer Parts or BFP, sounds counterintuitive. It is however an untapped source of savings for many of our customers. The simple idea is to source one higher-level assembly made of several parts from one supplier instead of several pieces from several suppliers and assembling the part in-house or at another supplier.
Putting supply chain risks aside, there is an inherent appeal to sourcing assemblies and reducing overall costs, sometimes by 30% or more. The added bonus is to allow productivity gains in typically overloaded supply chain management teams that deal with the minutia and headaches associated with sourcing all these little pieces.
At C&M, we understand that parts assembly is often not as simple as it sounds. The word "assembly" means a basic process of connecting two or more components together, like building an uncomplicated piece of furniture. In our world of manufacturing, this is much more complex than that. For example, at the higher level, we've all heard of parts made 100% to specifications that don't fit with each other during the assembly process.
This is not the case with the precision parts assembly that C&M conducts. When we manufacture sub-components, our team finds ways to produce assemblies with precision, ensuring that every end product functions exactly as intended.
High Precision Parts Assembly: The Process
When C&M looks to take on a new assembly, we first do a discovery meeting with the customer to understand the component's function and how the customer would like it to go together. Oftentimes, the customer has internal process documentation that we discuss and edit as the conversation progresses. We then review any known issues with the assembly and regroup with our team internally to start our own process documentation to be tested and approved by the customer. Our best success stories have come from open collaboration and pricing transparency.
Our goal is to reduce waste, eliminate quality issues, and reduce costs to our customers. We thrive on win-win projects!

High Precision Parts Assembly: The Performance
At C&M, we engineer precision parts assembly processes in a unique way, in partnership with our customers. As experts in engineering for production, we offer a one-supplier approach that guarantees a level of quality that isn't feasible through managing a series of vendors and/or having a specialized manufactured-cell approach. Instead of outsourcing individual elements of your project, C&M provides a comprehensive parts assembly service.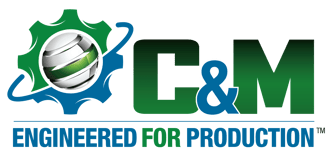 The advantages of centralized precision parts assembly processes are apparent. We do not sacrifice quality, as we understand that our customers depend on us for extreme precision. This is the case when parts assemblies are needed for sensitive applications, such as in the medical, chemical, and defense industries.
C&M's unwavering dedication to excellence has prompted outstanding results. For example, we took a part that was being assembled by a customer, but they were having a 25% rejection rate. All of the components coming in seemed to be within tolerance but they were still having massive fallout. When this project started, C&M was making one part for the assembly. Now, C&M makes 7 components and buys 5 (springs, pins, epoxy, etc.). We were able to identify the reason for some of their issues and developed the process to fix the problems. We have shipped over 3,000 assemblies at a significantly reduced cost and the rejection rate is now 0%. Another win-win in the books!
High Precision Parts Assembly: The Profit
In addition to the benefit of outstanding quality, our high precision parts assemblies also save our customer's overall production costs. In many instances, C&M is able to take the customer's initial assembly order and reduce the number of components needed. We are able to modify parts assemblies to make or buy fewer parts while still fulfilling the intended function required, ultimately reducing total costs.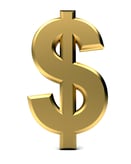 The advantages of outsourcing your assemblies are numerous, and with a company, as dedicated to consistent and clear processes as C&M, your project is in good hands. Furthermore, our precision parts assembly services are not the only way C&M seeks to reduce costs for our customers— our team aims to reduce the TCO of every order we fulfill!
Let us know if you have any questions or comments. I would be happy to discuss them with you.