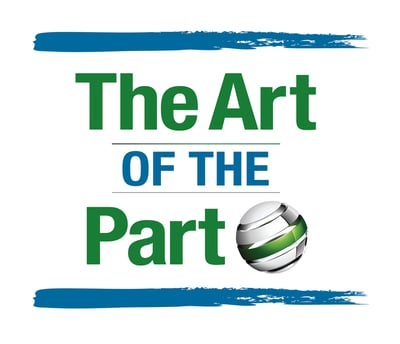 Manufacturing may have lost its luster over the past 40 years due to off-shoring and lack of investment in technology and workforce training. But guess what? It's back! We definitely feel it is in our little corner of the world - Hudson, NH, less than an hour North of Boston.
A couple of years ago, we re-named the company C&M Precision Tech, in lieu of C&M Machined Products. For us, the name change was more than window dressing. It was an acknowledgement that we were doing much more than making parts. Instead, we are providing customers with solutions that include assembly, design, engineering, manufacturing and other value-added services.
By reflecting on what sets us apart, and what our customers value most, several themes kept occurring in our discussions, eventually leading us to develop the tagline "The Art of the Part." There is a reason that we proudly display our past works on our toolboxes and in our offices. We're extremely proud of what we have created and that is reflected in everything we do:
We manufacture precision components from bar stock and block, often saying to one another and to customers; "We make jewelry". Our customers agree!

We make millions of metal and plastic components and assemblies each year and treat each and every one of them like it's a unique piece of art.
Our team is a group of "artists" that focus on the elegance of the software that programs our machines, leveraging multiple axes of motion like a synchronized ballet. It's truly fascinating to watch. We're also using the best tools available. As artists, we believe there's no substitute for having the right paint brush to express ourselves.
Our focus on environmental stewardship speaks for itself. As seen in the picture below, our floor and our air quality are clean and break the stigma of "Grandpa's machine shop". After all, artists need a great "studio" that allows them to demonstrate their creativity. In our case, we need a production environment that enables us to deliver the level of quality and craftsmanship our customers value. We always welcome a visit to our facility to see for yourself!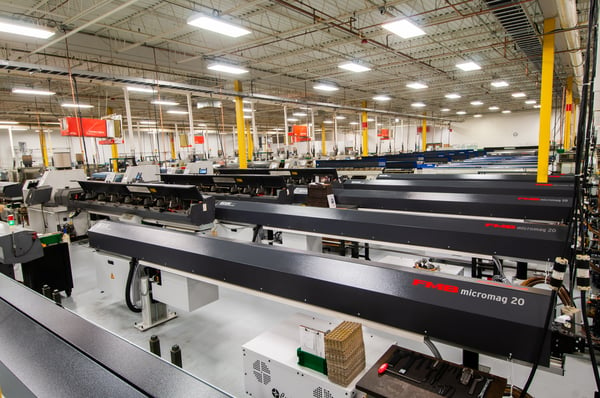 We are bound by precision. It's in our DNA, as well as in our name. That's because every part is passionately crafted to the tightest industry specs. We regularly achieve .0005" tolerances in volume with our machines and we will post-op grind even tighter features down to +/- .0001".
While we cherish where we came from and the technology that got us to where we are, we don't wish for the "good old days." All of our machines are inter-connected and monitored in real time with productivity and data management systems to make sure every part is made to specification in a timely fashion. Our chosen partners for this endeavor are Datanomix and Excellerant who have proved their value for both C&M and our customers.
Lastly, we understand the importance of Total Cost of Ownership (TCO). It is critical that we partner with our customers to explore different ways to make and assemble parts, reduce the number of components, or develop customized programs to drop ship on a just-in-time (JIT) basis to end users - the customers of our customers (Dock-to-Stock).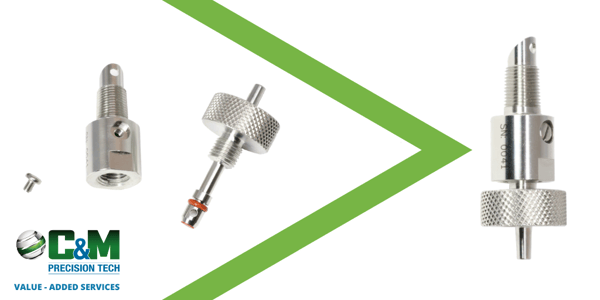 In summary, we are continuously perfecting "The Art of the Part." From design to production, every part requires a skilled eye, attention to detail and elegant solutions to meet complex challenges. Our team of engineers and machinists views each part we produce as a piece of art to be crafted to spec, and every order executed perfectly.
Why? Because we compete globally by designing and producing the most difficult-to-manufacture parts our customers need. Our point of differentiation is critical to our survival, and we're proud of it.
If you're in the area, stop by our "studio." Our "artists" will make you feel like a longtime friend.