As part of our strategy, we are "Movin' On Up" in our customers' value streams.
At C&M, we used to be solely focused on making widget A or widget B, but that emphasis has shifted to working with our customers to provide more value in the next steps of the manufacturing process. (e.g., Assembly, EDM, Dock-2-Stock Packaging)
With the supply chain-related challenges we are all facing now, the more we can vertically integrate for our customers, the better it is for you, and for us.
That's because vertical integration allows us to control more steps in the manufacturing process, as well as quality. We refer to it as "Buy Fewer Parts" or BFP for short.
An Investment in Partnerships
To underscore our commitment to customers, we recently built a brand-new cleanroom to add to our growing list of capabilities. Our cleanroom provides a stable environment that improves the reliability, control, and repeatability of our manufacturing and assembly processes. This upgrade enables us to help our customers with applications in:
Aerospace
Defense
Medical
Optics
Industrial
That level of involvement has resulted in the formation of partnerships that place importance on long-term relationships instead of focusing exclusively on the next order. It has also led to the production of clean and FOD (Foreign Object Debris)-free parts that save customers valuable time and money.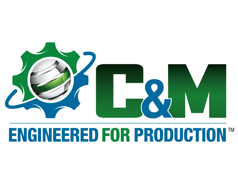 As partners who make components and assemblies that are Engineered for Production, we provide a holistic approach to manufacturing that helps you focus on activities that add the most value to your business.
Specifically, we use the cleanroom as a part of our process to:
Identify opportunities for improvement in customers' manufacturing, assembly or packaging operations
Develop and implement strategies for helping them achieve rejection rates of 0%
Decrease turnaround time to produce assemblies & components
Reduce Price Per Unit (PPU)
Reduce Total Cost of Ownership (TCO)
An Enabler of BFP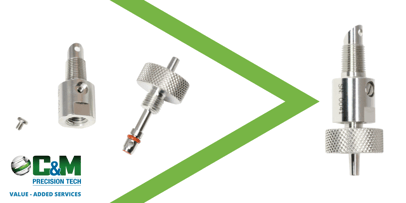 Buying Fewer Parts (BFP) is an effective strategy to achieve cost savings without sacrificing quality. It consists of purchasing a multi-part assembly from one supplier instead of doing things the traditional way of buying several parts from multiple suppliers and assembling the part in-house or contracting with a third party to perform those services.
BFP, when combined with a cleanroom, is a mutually beneficial way to obtain large numbers of quality parts and assemblies that are ready for use in your production processes. No assembly or inspection is required.
We would like to know about your experiences related to cleanrooms and BFP.
Most importantly, we welcome the opportunity to discuss how we can help you achieve the benefits of a state-of-the-art product sourcing method that many of our customers are already using. We look forward to working with you!